Few residential locales are as sought-after as luxury homes in Washington, DC, Maryland, and Virginia. People flock to this area from all over the world in response to jobs in medicine, research, law, and politics, so homes that are listed for sale do not typically linger on the market. While this may be true, if you want to receive the highest possible offers for your house or condo, you must stage your home to prepare it for listing. Staging will entice more interest in your property, which almost always results in better offers. This article will provide seven home staging tips to make your home look like it should be showcased on the cover of Better Homes and Gardens magazine.
Use professionals
Before you dive into the complex task of determining what should be done to your home to prepare it for sale, it's advisable to enlist the help of professionals in the industry. Doing a walk-through of your home with an experienced real estate agent is an important first step. Your agent will be able to provide initial guidance for cleaning, depersonalizing, and decluttering the house, starting with ideas for improving curb appeal. As you and the agent walk through the house, keep a list of tasks, repairs, and directives that are agreed upon. The list can then be used to create a scope of work for cleaning companies, contractors, and professional organizers subsequently hired to complete those preliminary tasks.
Once the house has been decluttered, depersonalized, and thoroughly cleaned, you'll want to hire a professional company to stage the home. Staging is the magic that will transform your home from just one of many to one that stands out from the crowd, grabbing the attention of potential buyers. Staging professionals have extensive training in interior design and the skill set to make every room of your home look picture-perfect.
The exterior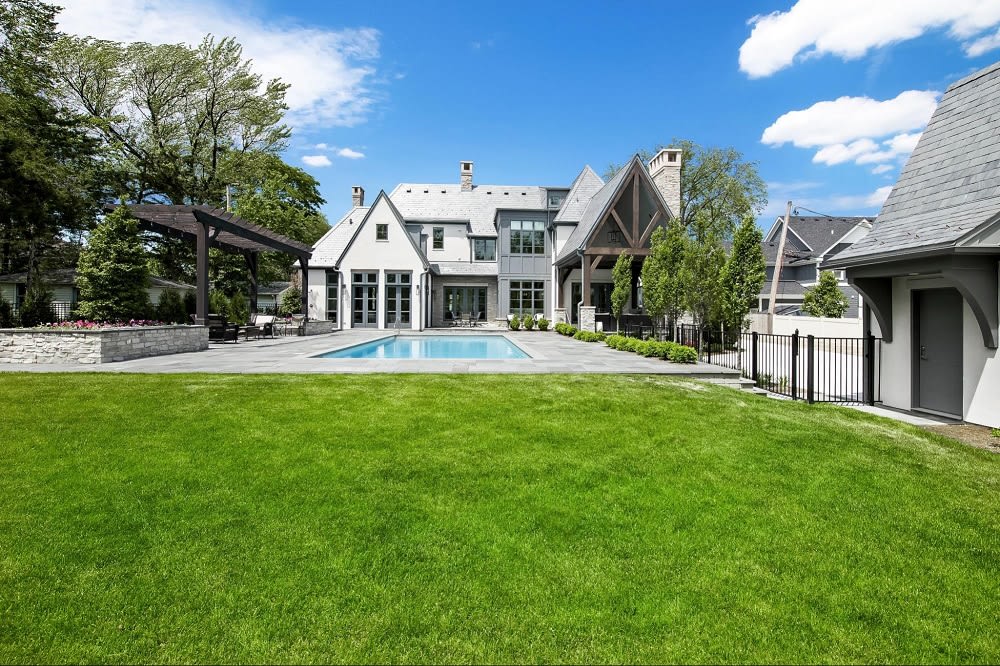 When staging luxury homes in Washington, DC, it will be necessary to begin the process at the curb. Having superior curb appeal is key to securing potential buyers' interest. Have the exterior surfaces cleaned and repainted for a fresh new look. Replace worn or corroded door hardware and house numbers. Fix cracks in cement walkways or driveways and keep them free of debris. Ensure that the lawn is lush, green, mowed, and trimmed. Add color, texture, and interest to shrubs and flower beds. Have new mulch spread around trees and shrubs, and clean up after pets. You want the home's exterior to be as attractive as possible so that buyers are impressed from the instant they get out of the car and first lay eyes on it.
Paint and wall coverings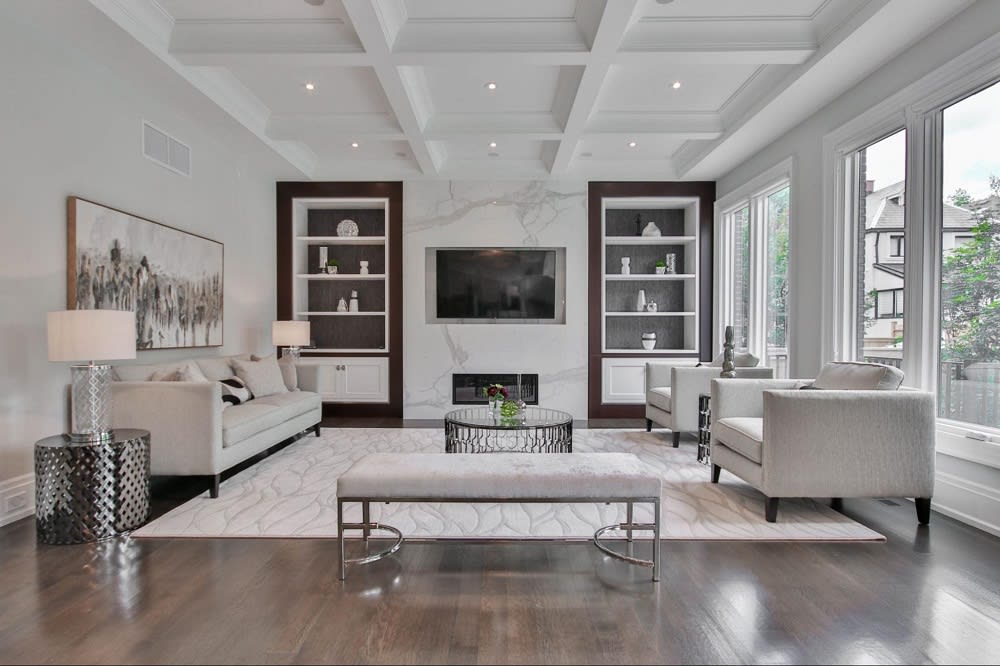 One of the best ways to improve the appearance of condos in Arlington, VA, or luxury homes in Washington, DC, is to hire a contractor to repaint all interior surfaces. A new coat of paint will make the interior feel fresh and new. When selecting colors, go for neutral shades. Avoid wall coverings and bold paint colors, as these appeal to a smaller demographic of potential buyers.
Entryways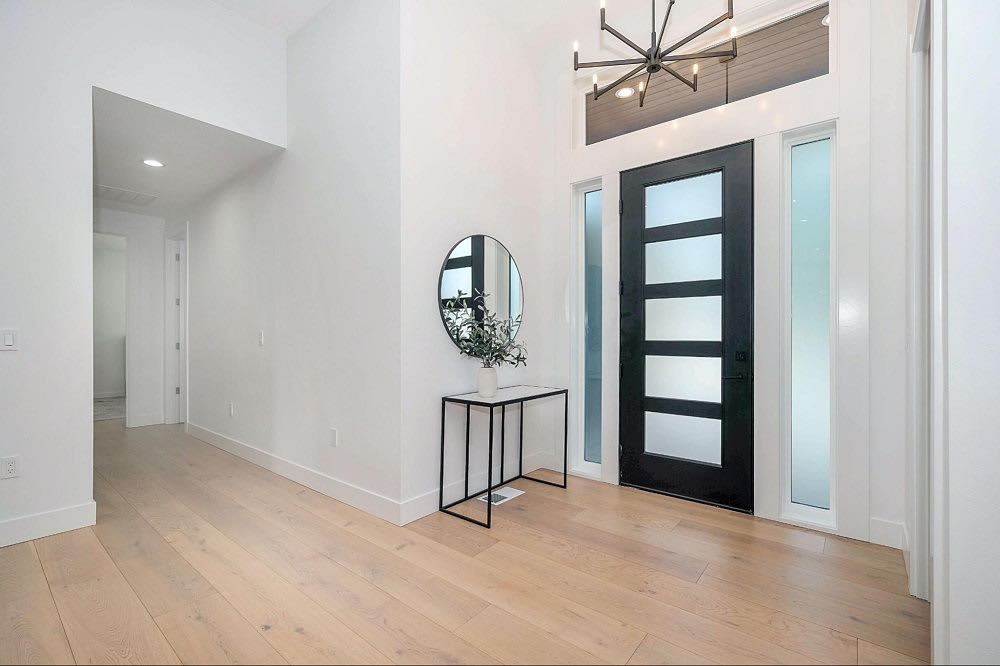 Second only to the exterior of luxury apartments in Arlington, VA, entryways are the first space visitors will see, so it's essential to make this area inviting. The entrance should be free of shoes, coats, umbrellas, purses, and other clutter. Keep the decor simple, clean, and tasteful. The entry is a good place for a decorative area rug, a nice piece of art, or a vase of flowers. The entryway should set a tone of elegance and sophistication that causes visitors to want to see more.
Kitchens and baths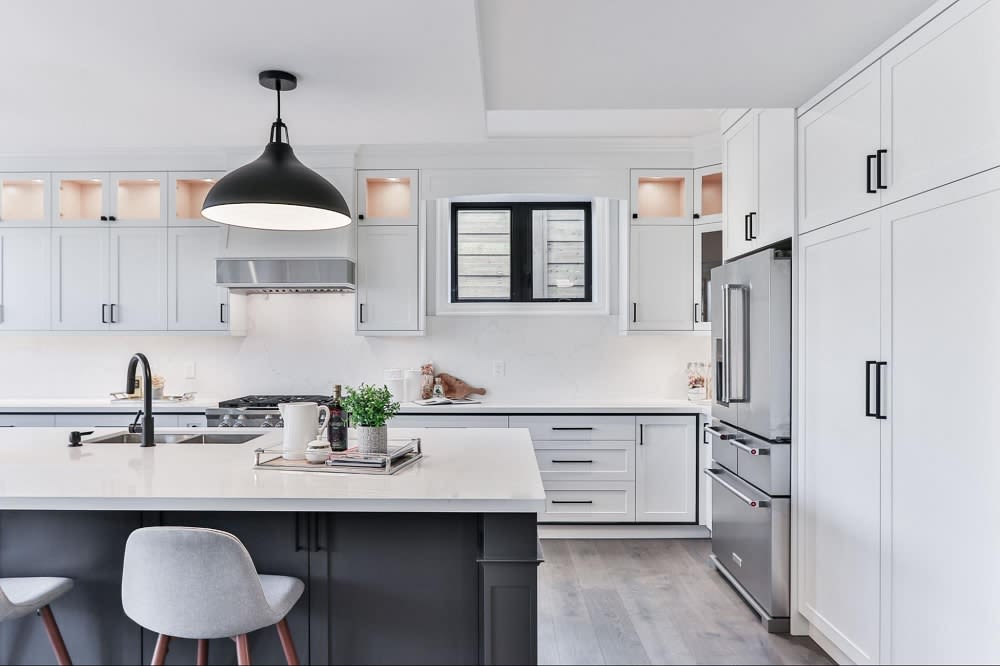 The most important spaces are the kitchen and bathrooms of condos in Arlington, VA, and luxury homes in Washington, DC. Buyers will spend most of their time examining these two rooms. As a result, it makes sense to invest most of your staging budget in these rooms. You should clear countertops and vanities of everything — small appliances, bread boxes, utensils, personal items, and other clutter. Granite and natural stone surfaces should gleam. Consider having the cabinets professionally painted or replaced if they are old and outdated. New hardware is another excellent way to spruce up the appeal of cabinetry. In bathrooms, recaulk around the tub and toilet, keep the toilet lid closed, remove hampers, and hang fresh new towels.
Bedrooms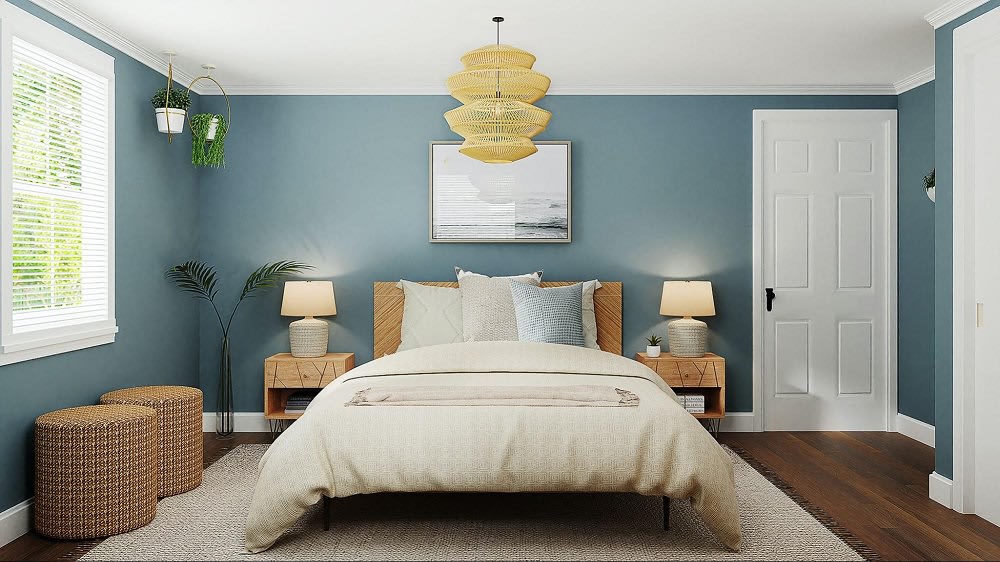 The bedrooms should be free of clutter and personal items. To enhance the spacious feel of the rooms, remove excess furniture and ensure that closets are not jammed with clothing and other items. Make children's rooms as gender-neutral as possible. It's also a good idea to remove or conceal unsightly items like exercise equipment, wires for electronics, trash cans, and laundry hampers. The primary bedroom should feel spacious and luxurious, so purchase new bedding linens, add color with throw pillows, and create an inviting ambiance with artwork and plants. If there's space, having a comfortable chair in the corner of the primary bedroom can add to the retreat-like vibe of the space.
Final touches like lighting and scents
Once the rooms have been staged, it's time for some finishing touches. Good lighting is essential, so make sure all the lights are functional and left on for showings. Pull back the drapes and open the shades to allow natural light to flood the home's interior. If some rooms or spaces feel too tight or dark, use lamps and mirrors to create a more bright and more open feel. Remove pet toys, food dishes, and crates. Likewise, ensure that the floors, carpets, and furniture are free of pet hair. Avoid using strong air fresheners; instead, have a few lightly scented candles burning, or bake some cookies before a showing. Finally, place some lovely potted plants and attractive outdoor furniture on porches and patios to make those spaces as appealing as those inside the home.
Make your home showing successful with The Synergy Group
Although condos in Arlington, VA, and luxury homes in Washington, DC, are in high demand, proper preparation and staging can help secure the attention of more potential buyers and ultimately result in better offers. The process involves thoroughly cleaning, decluttering, and depersonalizing, making necessary repairs and improvements, and having a professional stage for the whole house. Staging will transform each space within the home, making it look gorgeous for listing photos and visitors alike. The result is that from the curb to the back patio and every area in between, your home will look like it should be featured on the cover of a home design magazine.


If you are considering the sale of real estate in Maryland, DC, or Virginia, contact the experienced team at the
Synergy Group
. Daniel Schuler and his
team of professional agents
can provide unparalleled knowledge and expertise to guide you through the complete process of buying or selling a home.
Contact Synerg
y today for more information.