When you're looking to sell your home, it's best to partner with a real estate agent with the experience to help you find success. Seasoned realtors know how to lead your selling journey. Their proven marketing methods have yielded top-dollar sales for thousands of clients. As an invested partner, it's best to stay vigilant about what current home shoppers want most. Here are some surprising features that home buyers crave.
Rooms allocated for a particular use
Society is shifting toward spending more time at home. With innovative technology allowing more and more employees to work from their home office, new home buyers want designated spaces like fully-equipped home offices, workout rooms, and meditation rooms. The focus on physical and mental well-being has engendered creativity in meditative practices. The room's appearance strikes people first. Many elements, such as warm colors, salt lamps, plants, and books, can define a room's purpose. Living walls are another excellent relaxation tool. Displays of foliage like moss and ferns create the illusion of an indoor natural setting. Swinging on a hanging chair while meditating is a soothing way to relax.
Sustainability is a requisite
Homeowners seeking to buy
condos in Arlington, VA
, prioritize the planet. They also understand the benefits of energy-efficient components to their wallets. With the rise of natural disasters increasing the focus on reducing climate change, more and more buyers want efficient windows, effective insulation, LED light bulbs, eco-friendly landscaping, and other energy-star elements. With reduced utility bills being an advantage alongside helping the Earth, most new home buyers are willing to pay more for an energy-efficient house.
Spacious floor plans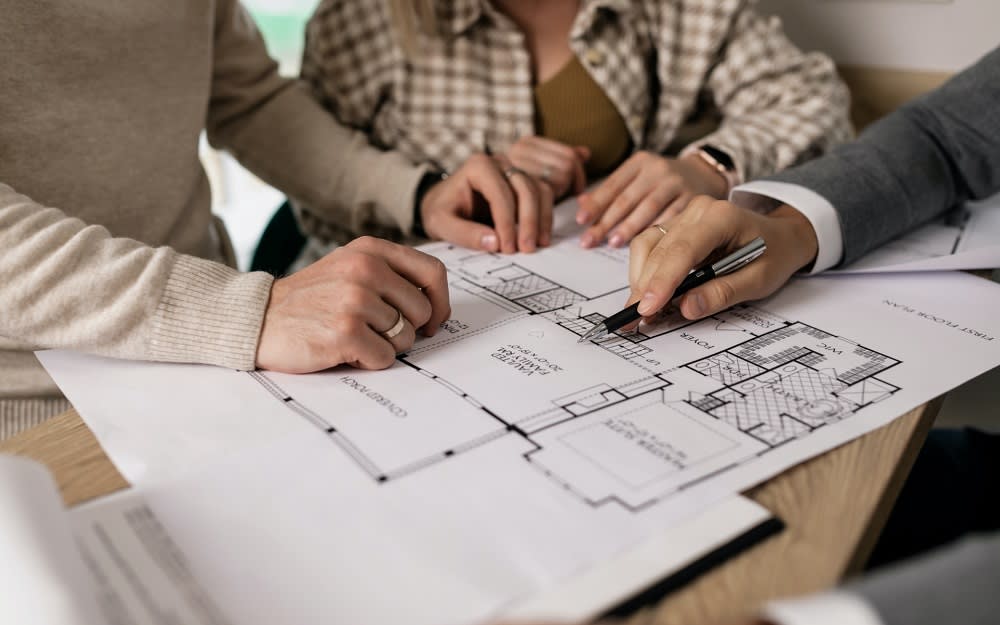 Open floor plans are another precious feature causing home shoppers to attend open houses. If your house contains a lot of open space, this will be attractive to buyers. This interior design concept involves blending two or more rooms with no wall barrier or enclosure. This combination mixes rooms with related functions, such as living rooms connected to kitchens or dining rooms adjoined to the other two. The logic is that daily living initiates movement between these areas. The layout successfully impacts families, homes that host large gatherings, or alternate living situations that need social access. The goal is to allow individuals to perform activities as they wish while interacting with others in the residence. Family chefs can prepare delectable cuisine while dishing about the latest weather. Children can play in the living room while adults relax with a cup of coffee. Comfortable living in an exquisite setting is the effect of the open space layout.
Function over form leads the way in exterior amenities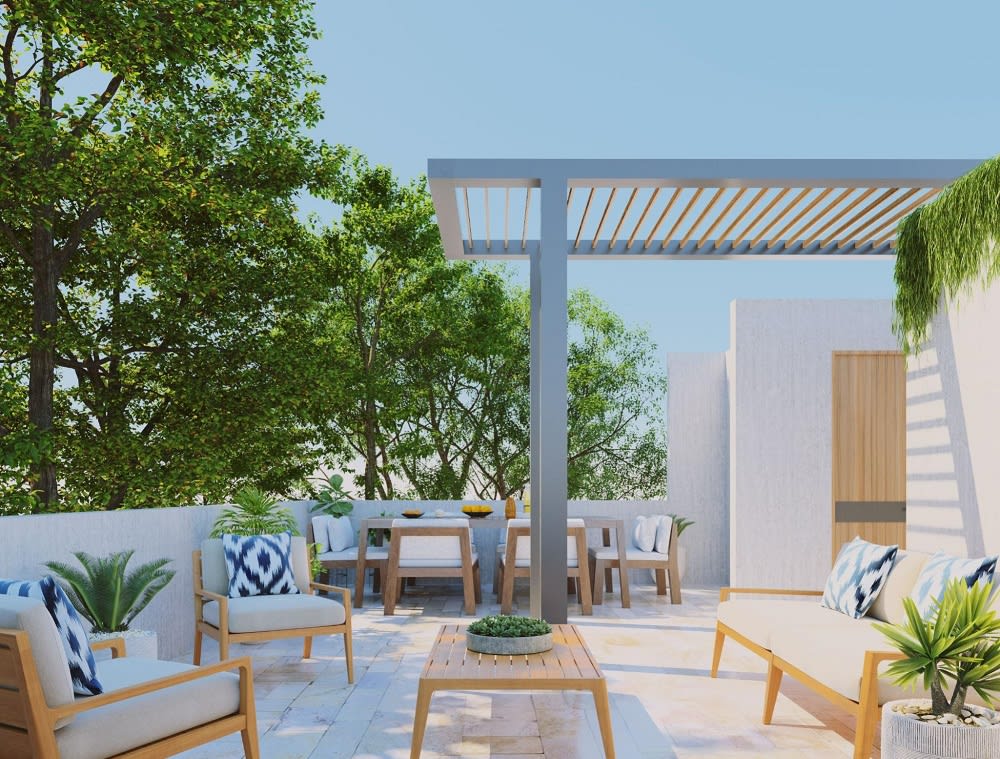 While curb appeal is still vital to home value, today's home buyers want outdoor spaces that provide utility. A patio, deck, or pergola adds charm to your luxury home. Pergolas are formations that reduce sunlight but not outdoor enjoyment. Using one of these to section off an area allows for much flexibility. Homeowners can use the pergola for entertainment, such as grilling, outdoor seating, picnicking, or partying by the pool. Others may prefer to use the structure as a carport, as its construction shields vehicles from natural elements. Neighbors can still appreciate your shiny Lamborghini or Ferrari while it's under protection.

The artistic design of pergolas is as customizable as their usage. Homeowners can choose tops with open slats or closed coverings. Growing vines over the enclosure is a great way to increase the natural appeal. Lattice and canvas additions are other ways to personalize the structure. Purchasing multiple pergolas is a great way to use backyard space effectively for even more versatility.
Connectivity is a necessity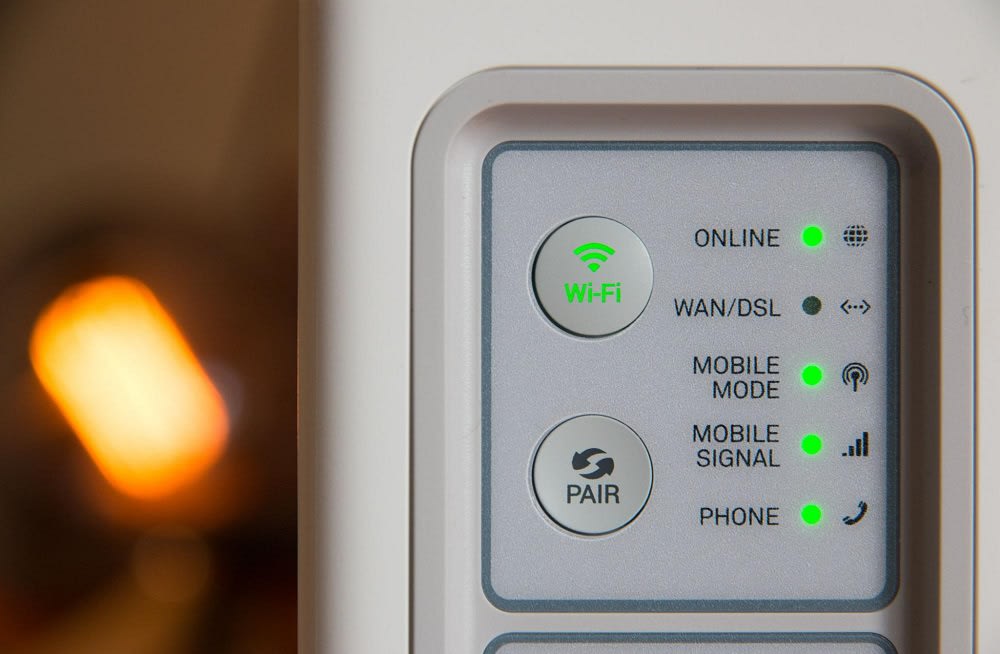 In today's world, high-speed internet is no longer just an "extra." People are increasingly paying bills, shopping, interacting, and working online rather than in person. Open house guests will likely ask about upload and download speed capability during their interview. Be sure you've connected your house to a superior internet service provider to reassure modern home shoppers. This utility has become as fundamental as the water, electric, gas, or other companies that provide essential services.
Traditional features are still all the rage
Although it's not a new concept to have laundry rooms and walk-in pantries, today's home seekers are still eager to have them. The idea is to avoid staring at clutter and mess. Homeowners desire the chance to shut the door on such chores while working or spending leisure time at home. Housework is stressful at the end of a long workday. Society may have generated a multi-tasking culture, but it's impossible to be tending to the homestead while crafting a marketing proposal. Modern home buyers desire layouts that reduce stress and promote a healthy mindset.
Ease of access is becoming indispensable
Another growing trend is that of the inter-generational household. This living situation creates the need for amenities that provide accessibility. If an elder or someone with a handicap is living within the residence, it's necessary to have living suites, curbless showers, and full baths on the first floor. These characteristics eliminate the need to walk up the stairs, a task some may be unable to perform. The modern family also requires wider hallways, non-slip surfaces, and other practical home aspects.
Fully-functional kitchens must be in place

Keeping with the concept of staying in, current home shoppers yearn for kitchens with all the bells and whistles. They strive to create tasty meals for themselves and their families. Hours spent on this activity call for the need for improved functionality. Depending on their cooking style, buyers will look for specific layouts, such as island, L-shape, U-shaped, or galley kitchens.

Architects should design a clear path for movement between the work triangle, which includes the stove, sink, and refrigerator. The countertop style can also entice homebuyers. Laminate, marble, and stainless steel are just a few of the fashionable materials. Renovating with a qualified professional is a worthy investment.
Work with Synergy Group Real Estate
Synergy Group Real Estate
has three decades of experience to draw from while assisting with your selling experience. These agents are not just lifelong Washingtonians; their family heritage comes from the area. The group boasts relationship building is a priority beyond just sales and profit. Contact them today to get started selling your home.