Kensington, MD, is a small but charming community less than 10 miles outside of Washington, D.C. Kensington is also conveniently located 45 minutes from Annapolis and an hour from Baltimore. The approximately 2,000 residents love the charm that this small town has while still retaining convenience and amenities. The greater Kensington area, including North Kensington, Chevy Chase View, South Kensington, Homewood, and parts of Garrett Park, expands to a population of just under 20,000.
If you're looking to buy your first home, Kensington is an excellent choice. Whether you're a young family looking for a safe place to raise your children or a busy working professional craving a quiet reprieve, Kensington has a lot to love. Keep reading for five things a first-time home buyer in Kensington, MD, should know and contact
The Synergy Group
when you're ready to find the perfect home.
1. Kensington is home to luxury real estate
With its proximity to multiple major metropolitan areas like Washington D.C., Annapolis, and Baltimore, Kensington's population is highly educated and well compensated. The median home value in Kensington is
$922,322
. This is compared to a
state median sales price of $380,000
and
$532,500 in Montgomery County
. In addition to being highly valuable, homes in Kensington sell quickly. The median number of days on the market for a home in Montgomery County was just
10 days in October 2022
.
Buyers will find a variety of architectural styles, from classic colonials to Victorian-era beauties. Many of the homes in Kensington were built between 1940-1969, but if historical homes aren't your thing, there are plenty of new construction homes in the area as well. Most of the homes in Kensington have several bedrooms with substantial square footage.
For a first-time home buyer in Kensington, MD, this means that you will likely need a healthy budget and should be prepared to move quickly if you find a home that you love. Any first-time home buyer, particularly a buyer in a market like Kensington, will need a qualified and experienced real estate agent to assist you in finding the perfect home and getting your offer accepted.
The Synergy Group
is plugged into the fast-moving Kensington market and ready to help you close the deal.
2. Kensington's neighborhoods
Now that you understand the dynamics of the Kensington real estate market, you'll want to pinpoint the right neighborhood for you. For first-time homebuyers who are looking to make the best investment possible, pay special attention to these neighborhoods, which have had an exceptionally high level of appreciation in recent years:
Parkwood

Kensington Heights

North Kensington

Connecticut Gardens

Ken Gar/Rock Creek Palisades

Capitol View Park/South Kensington.
Kensington residents also take great pride in preserving the unique characteristics of their respective neighborhoods. Several of the neighborhoods in town have civic associations dedicated to making their neighborhood the best they can be.
If you're interested in seeing a home in one of these neighborhoods, the Synergy Group is ready to help you find the perfect fit.
3. Small town, big offerings
Despite being a small town, Kensington has a lot to offer. This town is bustling with art, restaurants, and of course, its legendary antique shops. The town offers a variety of restaurants, including well-known chains and local classics, with everything from breweries, coffee shops, pizza places, ethnic cuisine, and delis, to fine dining. Some local favorites include Frankly Pizza, Black Market Bistro, The Dish & Dram, and Chef Tony's Fresh Seafood Restaurant.
Shoppers are delighted by Kensington's numerous antique shops, known as Antique Row. For a variety of products from local farmers and artisans, don't miss the Saturday Farmers' Market. If you're looking for live entertainment, try the Kensington Arts Theatre or The British Players.
4. Kensington has parks for everyone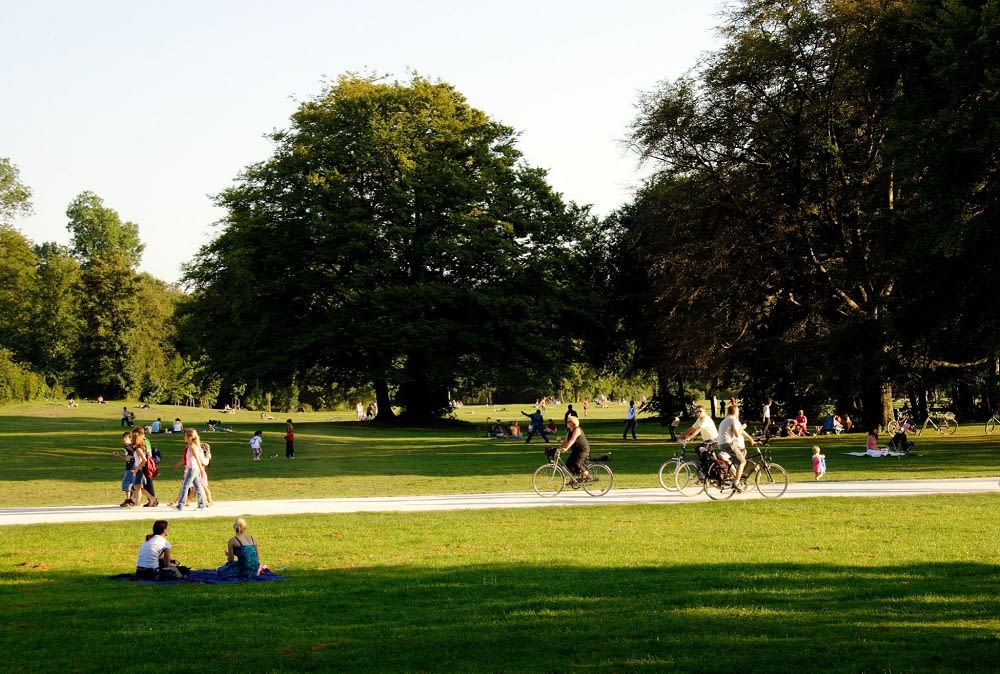 For such a small town, Kensington has a long list of parks, allowing residents plenty of opportunities to get outdoors. In total, there are seven town parks and three county parks in Kensington. With a variety of walking paths, gardens, historical sites, playgrounds, and public amenities, each of the following parks is beautiful and distinct: Clum-Kennedy Park, Ernest Memorial Park, Flinn Park, Howard Avenue Park, Joseph Park, Reinhardt Park, St. Paul Park, Frederick Avenue Park, Kensington Cabin Park, and Warner Circle Park.
5. Kensington transportation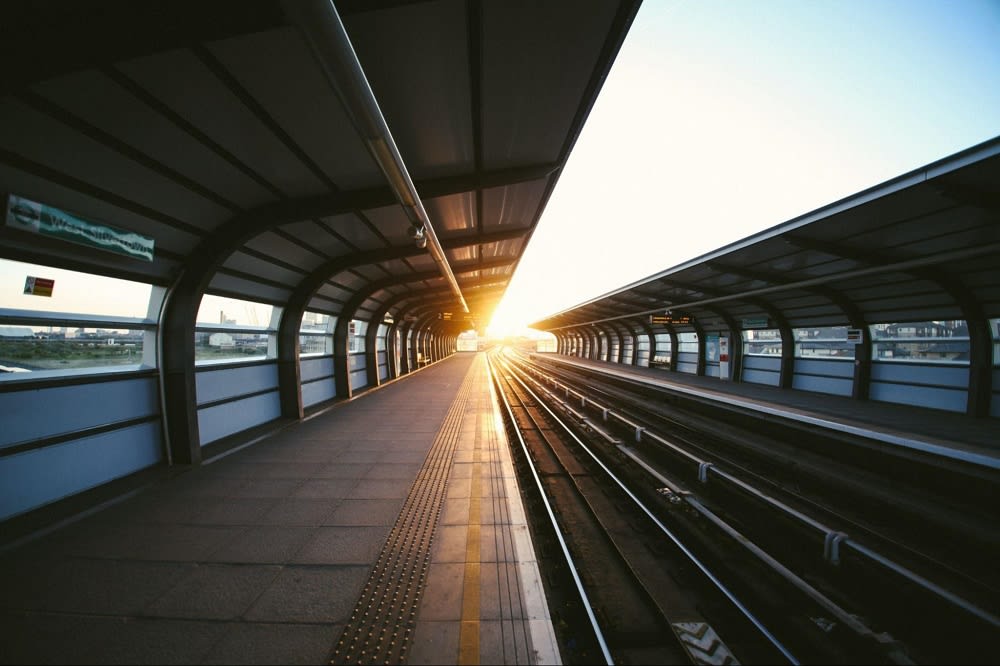 With its proximity to Washington, D.C., there are several ways to get around Kensington and the greater D.C. Metro area. The Capital Beltway (Interstate 495) directly connects D.C. and Kensington. For public transportation, the MARC runs between Kensington and Washington D.C.'s Union Station on the Brunswick Line. There are also two different bus options operated by the Montgomery County Department of Transportation (MCDOT). Once you're in the heart of Kensington, the town is very walkable.
If you're new to Kensington, you will be pleased to see how easy it is to get around both in the town and between neighboring metropolitan areas.
Find your dream Kensington home with The Synergy Group
If you're a first time home buyer in Kensington, MD, we hope this guide has helped you feel both more prepared and excited to start looking for a home in this truly charming community. There are not many towns that can boast a peaceful, quaint atmosphere with all its own amenities while still being just a few miles from the excitement and economic opportunity of a major city. This is why Kensington real estate is so valuable and in demand. And for that reason you'll want to make sure you have an experienced and qualified real estate agent on your team to help you secure one of these sought after homes. Contact
The Synergy Group
when you're ready to start the home-buying process. We can't wait to welcome you to town.