The nation's capital is home to roughly 690,000 residents and spans approximately 68 square miles. The population nearly doubles throughout the work week as more than half a million commuters descend on the city from Virginia and Maryland. If you're planning to visit or are shopping for Washington, D.C., luxury homes for sale, keep this schedule in mind.


Weekends are much less congested, and even though tourists populate the city every day of the year, the ideal time to view historic landmarks is right after sunrise on Sunday, when most people are still in bed.


The
median price
of Washington, D.C. homes for sale is $589,000, higher than its median list price of $500,000 just one year ago. Washington, D.C., luxury homes often go for much higher. Additionally, Washington, D.C., is experiencing a seller's market, driving prices up even further.
Life in DC comes with some incredible luxury communities and neighbors — including Amazon founder Jeff Bezos and former President Barack Obama. Each has homes in Kalorama, one of DC's most exclusive, tree-lined, historic neighborhoods. Political bigwigs and A-Listers have called Kalorama home for decades, and if you visit, it's easy to see why.
Things to do near Kalorama real estate
Tour U Street for food, history, and street art
If you've just found the perfect Washington, D.C., home for rent, you may be looking for a way to unwind with your family after the move. A casual pre-planned walking tour where experienced guides narrate your stroll around "U" street is an easy way to get to know your new city. Notable stops include historic buildings, murals, and iconic street art pieces that grace the walls of "Black Broadway." Attendees will learn all about the iconic
Lincoln Theatre
, the
African-American Civil War Memorial and Museum
, and have the opportunity to make quick stops at local eateries to sample food.
Cherry blossoms in the spring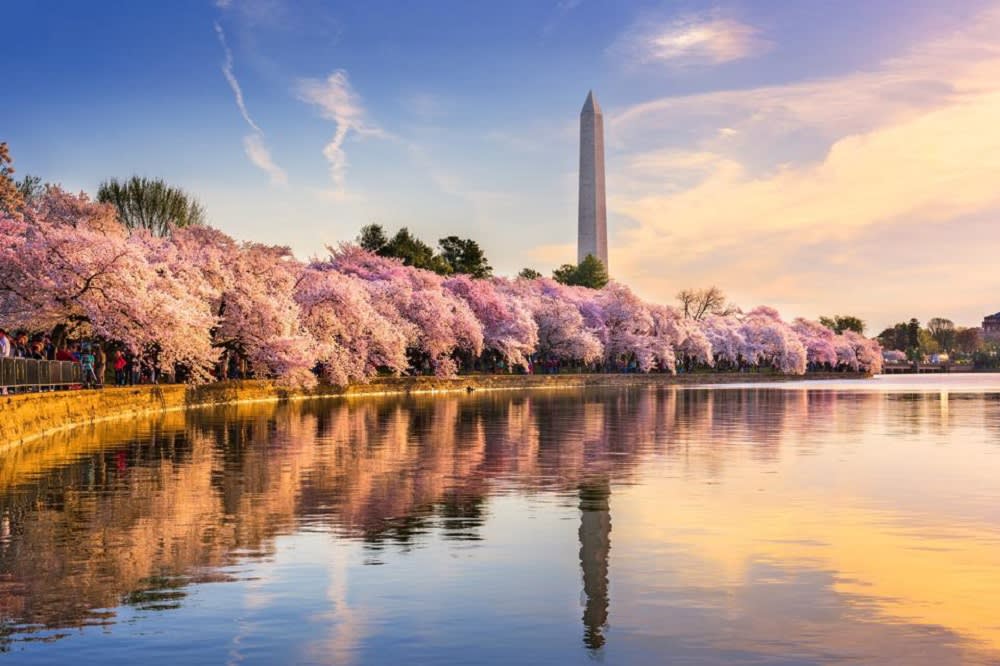 In Japan, cherry blossoms represent life's fleeting nature because of their short bloom times. They're a symbol worldwide of springtime and generally bloom for about one month between mid-March and mid-April. The mayor of Tokyo gifted Washington, D.C., with cherry trees in 1912, and they attract visitors from around the world. The National Cherry Blossom Festival takes place in West Potomac Park every March and April. Visitors can enjoy the parade, fireworks, food, and a kite-flying competition.
If you want to see the blossoms without the crowds, head to East Potomac Park, West Potomac Park, or the Washington Monument. An even quieter viewing experience can be had at the National Arboretum, in Foxhall Village near Georgetown, and in
Anacostia Park
. There are even river cruises where you can let the captain do the driving while you and your family sit back and enjoy the spring blooms.
Smithsonian's National Zoo & Conservation Biology Institute
2022 marks the 50th anniversary of giant pandas from China arriving on United States soil. In 1972, China gave the United States two pandas: Ling-Ling (1969-1992) and Hsing-Hsing (1970-1999), as honored gifts between nations. To celebrate the event and the 50 years of giant panda care and conservation, the zoo has collected delightful "Cute Giant Panda Cam" moments from the last 10 years so that viewers can experience the lives of these gentle giants. Kids and their families can view giant cats, elephants, primates, bison, and cheetahs. The zoo houses more than 4,000 animals and 500 different species. While there is a $30 parking fee, entry into the zoo is free.
Smithsonian National Museum of Natural History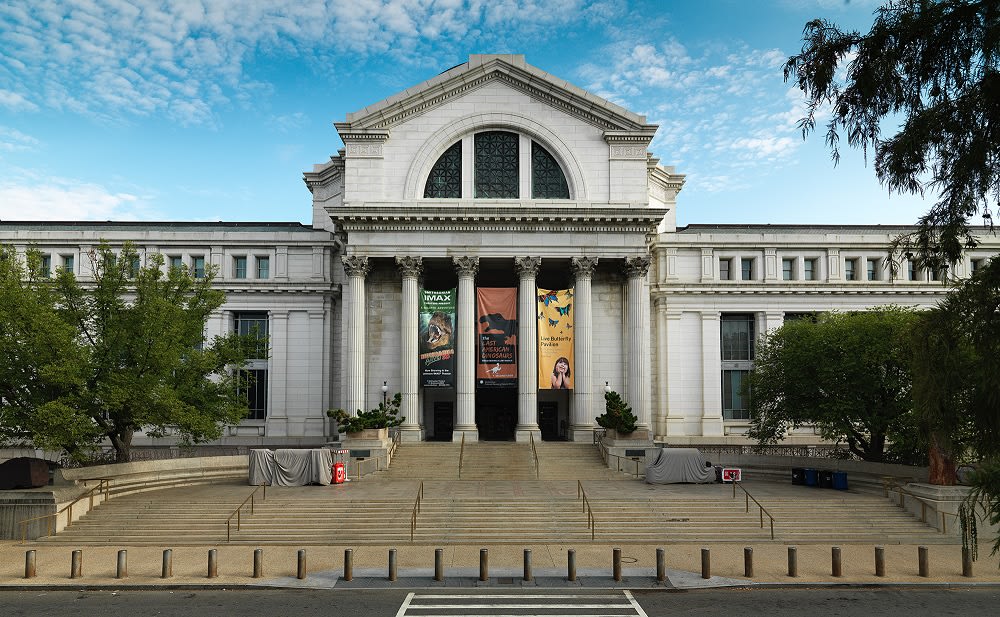 Photo courtesy of Smithsonian Institution
You and your family can head to the Smithsonian National Museum of Natural History to view everything from Egyptian mummies to a living coral reef to a 45-ton replica whale statue. Alternatively, you can also sign up for a two-hour-long guided tour. You'll need a few visits to take in the 147 million artifacts from all over the world. Among the bedazzling sights is the purportedly cursed Hope Diamond, a 46-carat blue diamond crafted initially into a pendant in the late 1600s. The gem is said to be cursed and thought to bring tragedy to those who own or even wear it.
International Spy Museum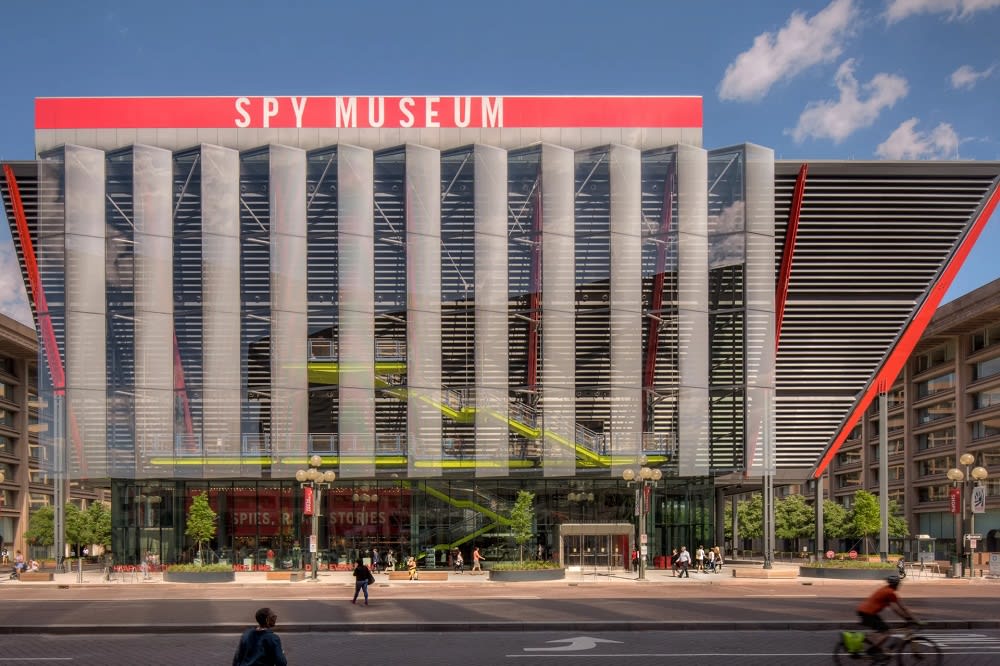 The
International Spy Museum
is located at the city's L'Enfant Plaza. It features interactive exhibits to delight the young and old and showcases spy artifacts from the world over. Visitors can immerse themselves in interactive spy experiences to test their spy skills and dive into reading first-person accounts from intelligence officers and spy experts. A guided tour can take 1-2 hours, or visitors can roam freely of their own accord. Also available are conferences, virtual chats, and expert presentations on topics including Surveillance 101, Berlin: The Cold War Capital of Spies, and a Virtual Spy Chat with Chris Costa, a former intelligence officer of 34 years.
Searching for Washington, D.C., real estate?
DC realtors are not only pros at finding Washington, D.C., homes for sale or rent, but they're also full of local knowledge to help you and your family get acquainted with your new city. When you're ready to start your search,
reach out to the trusted agents at The Synergy Group
for the best market insights and guidance in the DC real estate market.