The DC market is expected to stay hot in the summer of 2022 despite rising interest rates, and the power will remain with the sellers. If you're considering selling Washington, DC real estate,
2022 is an ideal year
. No matter which type of real estate you are selling — whether it be one of the
Capitol Hill
Station apartments or one of the luxury homes in Washington, DC — preparing to sell is a big task for anybody to take on, and for first-timers, the process can become overwhelming. For a quick and easy way to ensure your success, follow these seven steps to prepare your property for the market.
1. Make a plan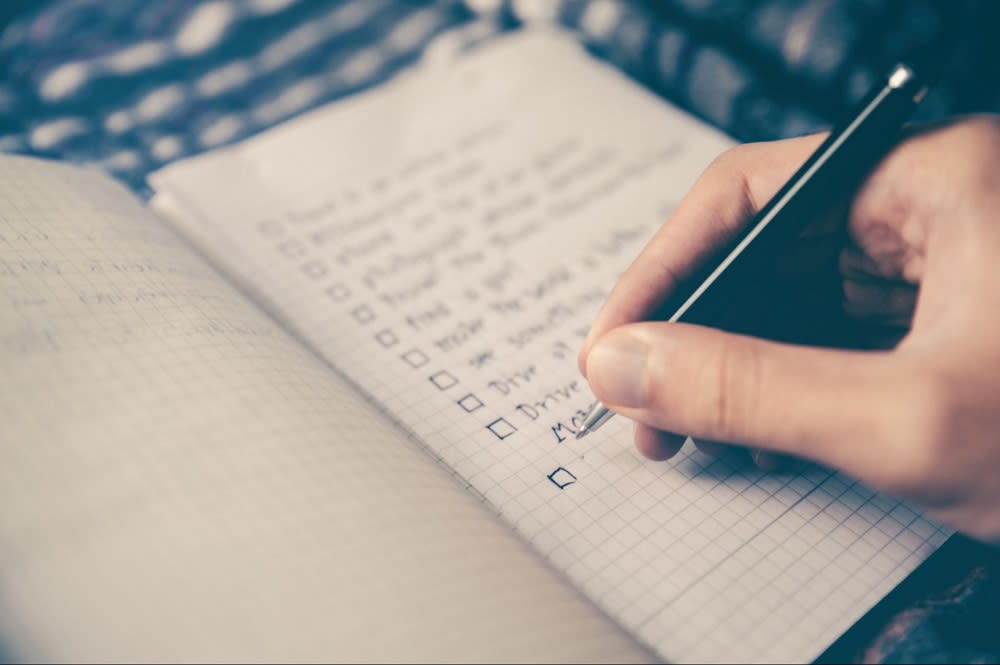 It can be hard to know where exactly to start cleaning and fixing a property to sell, which is why having a game plan is so important. Save yourself time in the future by first assessing your own property, preferably with a Washington, DC realtor, and figuring out what needs to be done. This may include large projects like fixing the roofing and revamping an entire room or smaller projects like touching up a paint job where it has faded and cleaning the windows. Your real estate agent can help you determine which projects are needed to sell your home, as well as which investments won't net you a good return. An agent can help you perform a cost-benefit analysis for all potential repairs and upgrades.

The duration of this first step is also a good time to assess what you can do on your own and what you may need help with. Chances are you'll be able to do a lot yourself if you wish to, like polishing up faucets and replacing light bulbs. But for dangerous jobs or jobs where you lack the needed experience, it's best to call in professional help. Planning out the big picture at the start will help further down the road as you prepare your Washington, DC home for sale.
2. Depersonalize your space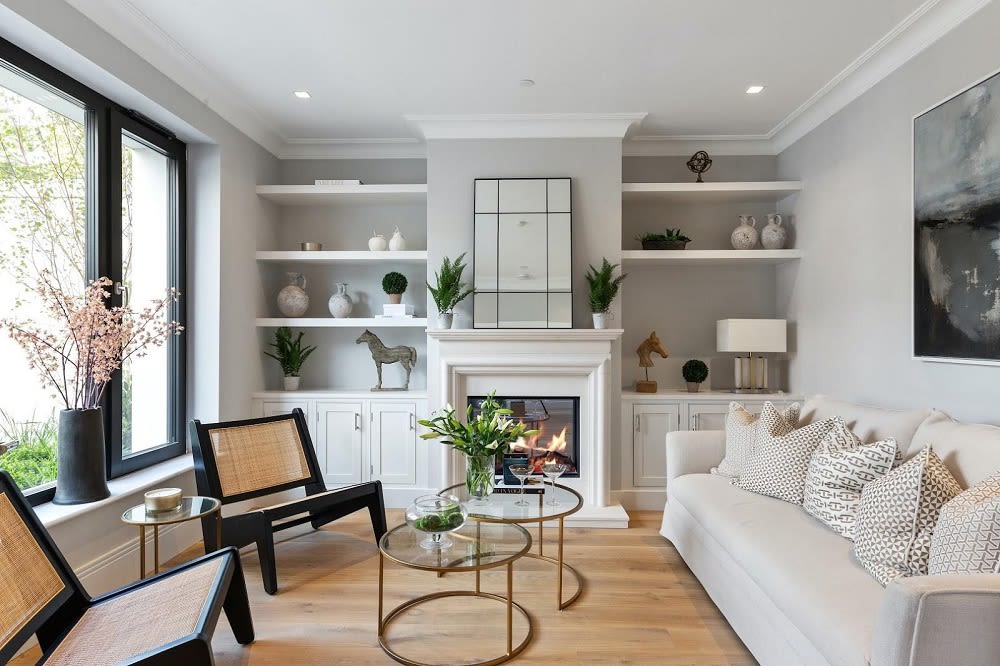 This may be the hardest step for those selling their properties. It's inevitable that each room is filled with sentimental memories. Keep in mind that potential buyers will want to imagine what memories they could create in your home.
To help buyers imagine
what their own lives could look like in the property you are selling, remove personal items, like photographs of family members, family heirlooms, particularly eclectic decorations, or any other visible memorabilia.
Another way to create a blank slate and help prospective buyers reimagine a space is to paint the walls of the rooms neutral colors, especially accent walls that may stick in a buyer's memory. It may also be worth investing in a few new decorations to stage the interior as effectively as possible.
3. Clean out the clutter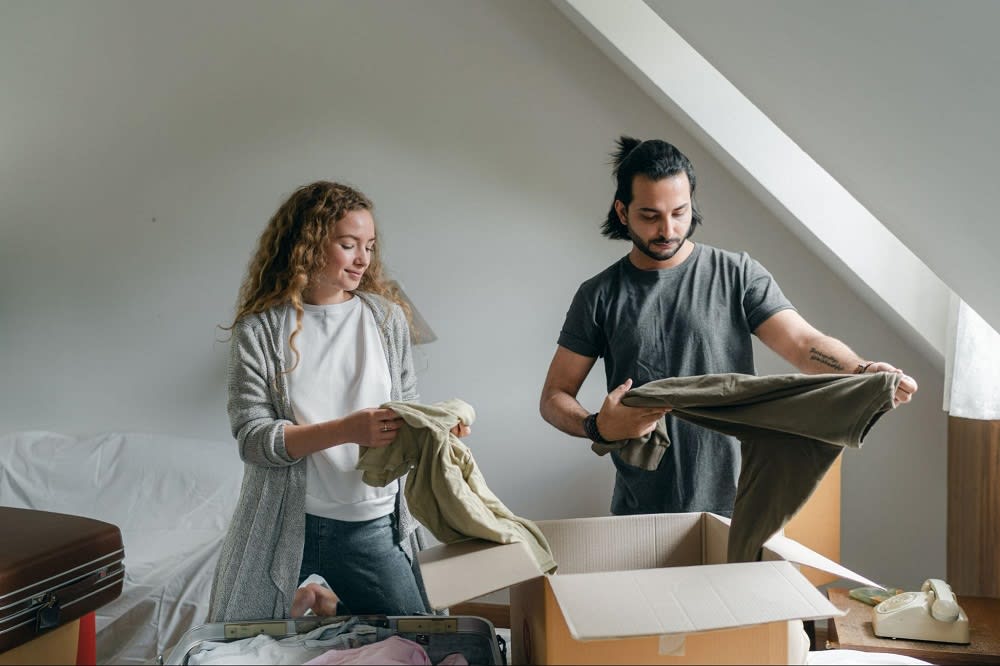 Buyers decide with their eyes, and if they can't see the space to create a life in your property, then they may not show interest in your house or apartment. If there are items that have been tucked away in the back of a closet or cabinet for a while, like old appliances or clothing, consider donating them to nearby locations. The cleaner your property is, the bigger it will look, which will attract more buyers. This is especially important if you're selling a traditionally smaller space like an apartment.
Make sure the items you plan on keeping appear organized in your home. To organize, consider lining up shoes, hanging up clothes nicely on hangers, and keeping kitchen counters clean. To keep closets clear of storage boxes,
consider investing in a storage unit
. You also may want to consider streamlining living areas by storing extra couches, side tables, or other pieces of furniture that disrupt the natural pathways of the room.
4. Make small fixes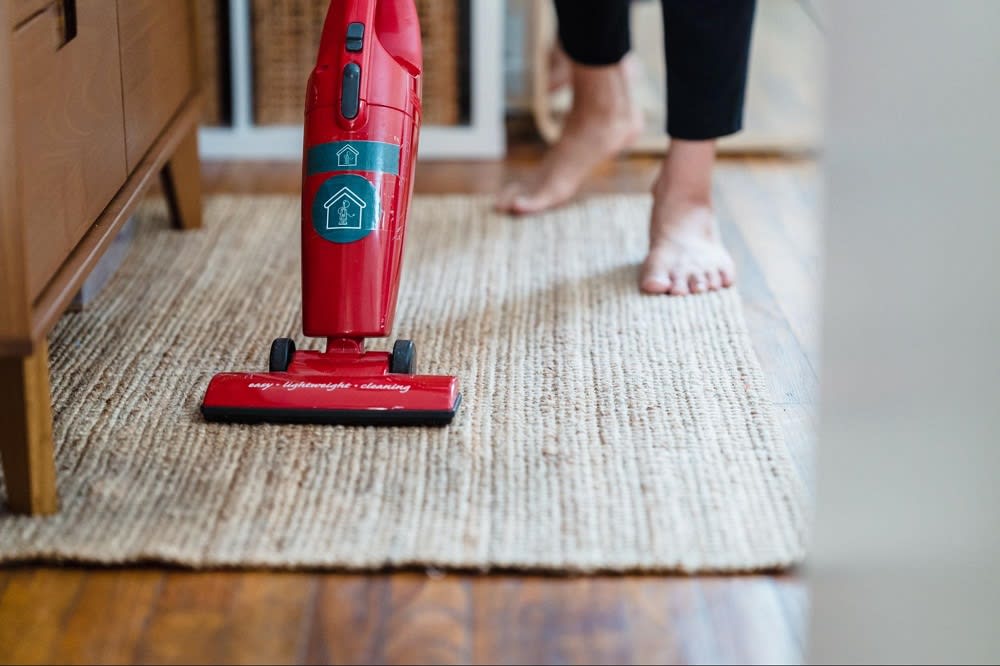 There are several things those selling their Washington, DC real estate can do themselves that will increase the likelihood of buyers' interest in their property. Beyond paint touch-ups and window cleaning, other tasks, like recaulking a shower or sink, covering holes in the walls, or fixing sticky cabinets and doors, take only a little time and effort. These touch-ups can make a world of difference in helping your property look polished and well cared for.
While your property is on the market, it is important to
maintain the cleanliness of each space daily
. That may look like vacuuming the carpeted areas and sweeping the tiled areas each morning, cleaning off kitchen counters, and airing out any strong smells. Take special care in areas that would most drastically impact a buyer's opinion if they were dirty, like the kitchen and bathrooms.
5. Get help with the big fixes
Some big fixes are unavoidable and must be addressed before putting your property on the market. Because these are likely bigger investments, you want to make sure they will get done right the first time. This means researching and hiring help for jobs like roofing repairs, plumbing issues, or water and electricity fixes.
Make sure that any major home improvement you invest in will be worth the cost. Your real estate agent can guide you in this process. Real estate data on home improvements, such as the 2022 "
Remodeling Impact Report
" published by the National Association of Realtors ®, can also help you to see which home improvements add value to the home and contribute to added interest from homebuyers.
You might also consider getting a
pre-listing home inspection
, which will alert you to any major issues that need to be fixed before the home sale. Getting a pre-listing inspection will allow you to get ahead of the repairs. Your Washington, DC realtor can aid you in this process.
6. Make sure the exterior is polished
The first part of the property buyers see is the exterior, and their first impression of the outside has an equal power to attract and deter their interest. To create a good impression from the get-go, consider hiring a landscaper to maintain the front of your property — whether that means raking, mowing the lawn, or trimming up trees and shrubbery. If you are selling an apartment, such as one of the Washington Ave. apartments, then you may not have as much work to do on the exterior, depending on what the exterior features of the apartment are and whether another entity (like a homeowners association or a condominium association) already maintains the exterior. Regardless, you should still make sure that the exterior shines.

Chances are, the exterior of your home may need a touch-up from weathering the rain, snow, and other natural elements. Pressure washing the exterior and the surrounding sidewalk is a good way of presenting your property in the most appealing light. If your home looks well-cared for on the outside, chances are buyers will feel you have taken good care of the property's interior as well. Following these steps can ensure that your Washington, DC real estate will appeal to potential buyers.
7. Put your Washington, DC real estate on the market
Once you've finished the previous six steps, you should be far more prepared to put your property on the market. Buyers are the most interested in properties within their
first few weeks on the market
, which means for the best chance to sell, your home should be completely prepared as soon as you list it to sell.
It can be difficult to navigate the constantly fluctuating real estate market and to understand the negotiation and marketing tactics needed to thrive, which is why agents like those from
The Synergy Group
are eager and available to help. With over thirty years of experience, The Synergy Group is a top-producing team in the greater DC metro area. Let them use their expertise to help you prepare your home for the market and to sell it efficiently and for the right price. They can guide you through the above steps and more, so if you are on the hunt for a Washington, DC realtor, reach out today!