Across the board,
home renovations
can bring strong returns when you decide to sell. The key to a successful, profitable home improvement project is to make sure the upgrades are what buyers in your area are looking for.
If you want to get the ball rolling on some key home improvement projects, start with these five tips for high return on investment (ROI) renovations.
1. Begin in the kitchen
Upgrading the kitchen continues to be one of the best home improvement projects to boost your Arlington home's future sale price. Though kitchen remodels can be pricey, they can also bring in close to 100% ROI. The key is knowing what buyers in your area are looking for. Reach out to a
local realtor
or experienced designer in your area to see what sells best.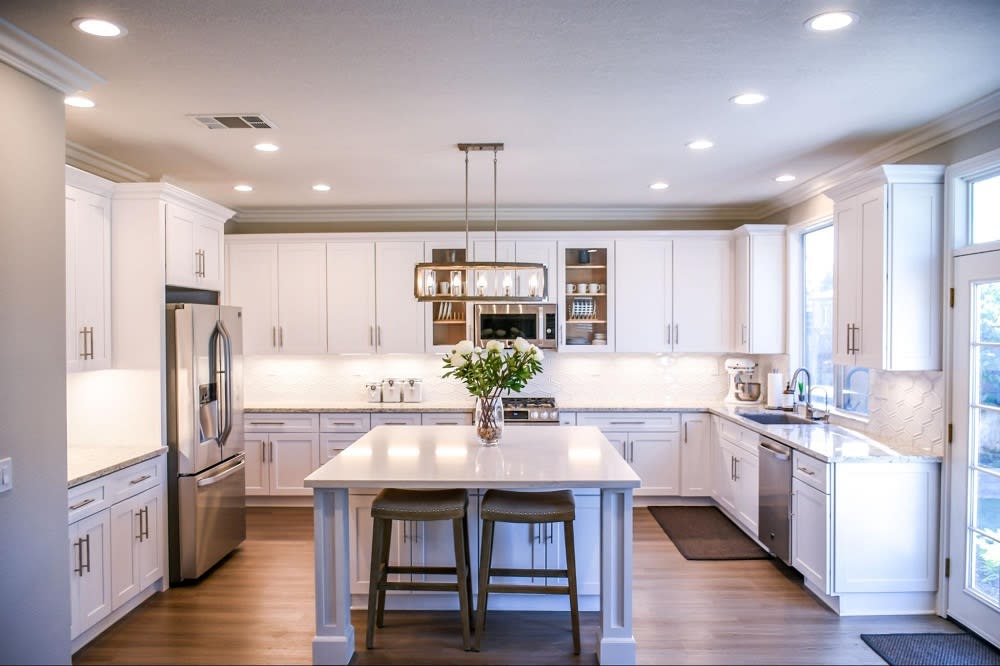 Often, homebuyers assume they need to put all their money toward new appliances and cabinetry. These can be lucrative investments, but to tie the kitchen together, think about the smaller details as well. Adding soft-close drawers and cabinets are features buyers love. Or, consider building cabinetry around the fridge to have it blend into the surrounding panels. Swapping out backsplash tiles can give the room a whole new look, and extra lighting will brighten the counter space for tasks. For a full kitchen remodel, consider all of the above. For something that's less of an investment, our tip is to pick a few of the smaller features and start with those.
2. Add a fresh coat of paint
One of the easiest ways to boost your home's ROI is to freshen up the paint—this counts for both the interior and exterior. Some of the best interior paint colors to consider for Arlington Heights apartments right now are earth tones, grays, greens, and yellows. Deep, rich colors create a true feeling of luxury, while neutrals keep homes feeling spacious and clean. For exterior paints, choose a color that goes well with the style of your house, highlighting its best features. If you're not sure which shade to pick, consult with your agent or a designer in the area. A color that's too bold may put off buyers.
3. Landscape your property
Landscaping a property often brings high ROI, but homeowners should be careful to maintain the right cost-to-value ratio. It's most advantageous to spend around
10% of the total value
of your home on landscaping. That means, if you list your home for $700,000, $70,000 is the most they should invest into the property itself.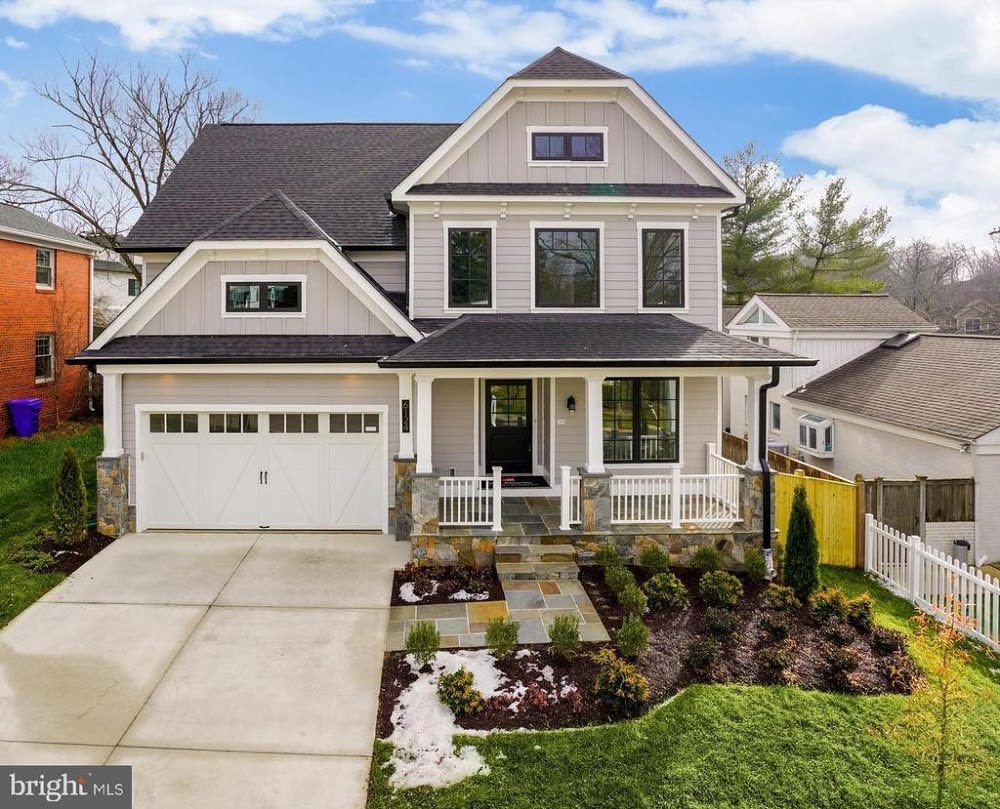 Image courtesy of The Synergy Group
Of course, landscaping costs vary greatly depending on the size of your property and the amount of features and materials used. For those who are planning on adding shrubs and trees, it's a good idea to get them in the ground sooner rather than later, as they can take time to fill in the space. Overall, adding plants, especially large trees, can boost a home's ROI significantly.


Another way to improve a property is by tending to any dry or dead patches of grass, fertilizing the lawn, and installing a paved driveway. Water features are also highly sought-after, as are outdoor entertaining areas. For those with Arlington Heights apartments, making sure there's access to outdoor space or a well-maintained patio area can do the trick as well.
4. Swap out fixtures, faucets, and other small features
Light fixtures, faucets, and other small features can quickly date a home, especially if there's a wall sconce from twenty years ago or faucets with faux-crystal handles in a room that's otherwise been updated and renewed. When homebuyers are looking for the best luxury apartments Arlington can offer, they expect every detail to feel cohesive.
So those who want to boost their returns without investing a lot more into a property should consider upgrading some smaller features in their home as well as major fixtures. A brand-new pendant light over the kitchen island can bring the whole room a new focal point. Modern faucets, knobs, and even curtains and blinds can bring an added element of luxury and style to a home.
5. What to avoid
Anyone renovating Arlington Heights apartments should also keep a few things in mind about what not to do.


First, make sure you're not overspending. Most renovations should only take up about 5-10% of your home's total value. Additionally, incorporating one new appliance or feature into each room may not be as beneficial as investing in a full remodel in one room like the kitchen or master bath. What you might end up with is all of your rooms feeling unfinished or half-done versus having a stunning kitchen that's completely remade.


Avoid renovating rooms in contrasting styles, too. It can be stylish and chic for rooms to have different themes or slight variances—like a more rustic, industrial kitchen in a Tuscan home—but stark contrasts from room to room can make a home feel disjointed. A contemporary kitchen next to a Victorian-style dining area may leave buyers scratching their heads. It can also divide buyers. Those who love a clean, contemporary look may have to rethink their offer if the dining area doesn't match that style and vice versa.


Finally, make sure you take on renovations that buyers in your area desire. If you're creating a commercial-grade kitchen with all stainless steel appliances, but your buyers are looking for a farmhouse-style kitchen for families, your investment won't bring in a high return. Remember to always speak with your
Realtor
to determine which renovations will be best for your particular market.
Ready to list an Arlington home for sale?
Whether you're starting small with light fixtures or committing to a full kitchen remodel, these five home improvement tips should bring you a sizable return on your investment.
This experienced team of real estate professionals
will provide you with in-depth guidance on preparing your Arlington home for the market, as well as excellent, personalized customer service. Wherever you are in the selling process, contact
The Synergy Group
today.