If you're considering relocating to D.C., know that you will be moving to a very fast-growing city, one that is home to young professionals with high levels of education from all across the United States and around the world.
Recent growth in the population of Northern Virginia, particularly in
Leesburg, VA
, a more rural area, is being fueled by Amazon's move to the region. The giant retailer is moving part of its corporate headquarters to Crystal City in
Arlington, Virginia
. The move is causing lots of relocation from Seattle, Portland, and other high-tech-industry locations. Following Amazon's move, Meta and Google are also setting up office space in this region.
In Washington, DC, you'll find everything from luxury apartments to stately townhouses. In this relocator's guide, we'll take a look at several neighborhoods within DC and the surrounding suburbs.
What to expect when relocating to Washington, DC
Prices vary depending on the location
Whether you're looking for a luxury home in Arlington or a luxury apartment in downtown Washington, DC, you can expect housing prices to reflect the desirability of the location. In Capitol Hill and downtown, buyers pay a premium for a convenient location in the heart of the city. In family-friendly North Virginia, the premium is on excellent schools and plenty of green, open spaces.

When it comes to housing, rates in DC are higher than the national average. They are equivalent to rates you might find in expensive cities such as Miami, FL, or New York, NY. Despite the DC area's high cost of living, most people find that area wages also tend to be relatively high compared to those in other regions of the country.

There are many unique areas to live within the city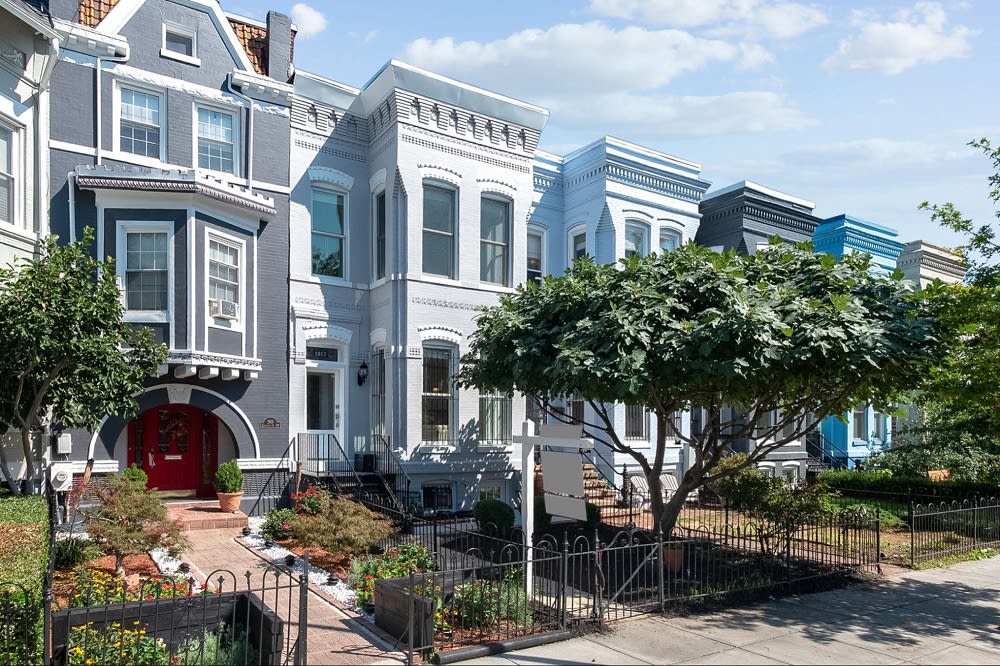 Featured:
1917 W 11th Street NW Washington, DC
Those seeking luxury apartments in Washington, D.C. might enjoy searching near the United States Capitol. The city's largest residential and historic area is D.C.'s
Capitol Hill
. A prestigious and prominent address — Capitol Hill is the legislative heart of the United States and has beautiful neighborhood streets, rowhouses, and pocket parks nestled amidst the iconic landmarks.
The city of Georgetown, set along the Potomac River, is a popular tourist attraction with plenty of sought-after boutiques, pubs, restaurants, and many restored, row-style townhomes. On the west side of town is Georgetown University. Prices in Georgetown range from $250,000 apartments to homes above $1.5 million.
Many people see the U Street/Adams Morgan area of Washington as the epicenter of the city's vibrant nighttime party scenes. It is particularly appealing to young professionals since it has a wide range of coffee houses, nightclubs, restaurants, pubs, art galleries, bookstores, and interesting specialized shops. This rapidly changing part of the city includes U Street. If you are looking for luxury apartments in Washington, D.C., this section of the city is packed to the brim with several of the most talked-about theaters and nightspots.

Many incredible communities sit just outside D.C.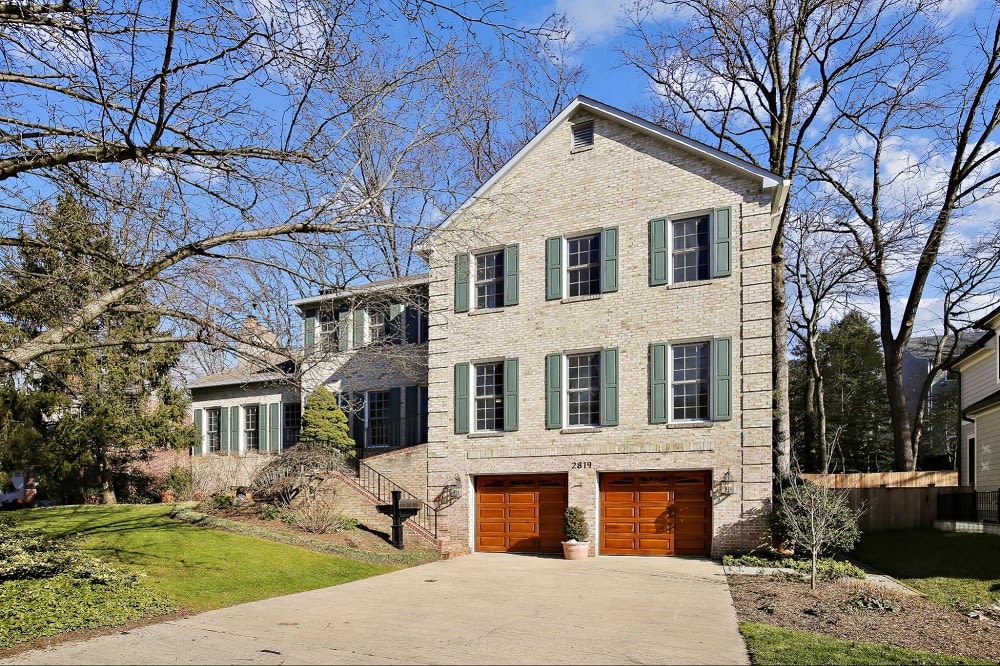 Featured:
2819 N Jefferson Street, Arlington, VA
There is less inventory when it comes to single-family homes and townhomes in D.C. That's why there is pent-up demand in
Bethesda
, Chevy Chase,
Arlington
, Leesburg, and across the greater D.C. metro area.
Many people are searching for great neighborhoods where they can work from a home that comes with a home office and plenty of outdoor space. That has become an integral part of their home search. For example, in the wake of widespread COVID outbreaks, we've seen New Yorkers relocate to the greater D.C. area over the past two years in search of a nice place to work from home.
So, if you're willing to look at areas outside of but close to D.C., you'll find more cost-effective areas to live. Washington Square Apartments, and other apartments in the area, offer tree-lined neighborhoods close to historic Mount Vernon. They also provide the advantages of living near Fort Belvoir. The military base now employs twice as many people as our nation's Pentagon, making it Fairfax County's largest employer. Plus, if you choose to live in or near
Alexandria, VA
, you'll find many schools and plenty of shopping in an area close to D.C.
Situated in Montgomery County, Maryland, Chevy Chase, Rockville, and Bethesda all come with easy access to the nation's capital. These cities sit among the most affluent and educated communities in the country. Rockville is Maryland's second-largest city, while
Chevy Chase
is primarily a residential D.C. suburb. Bethesda, one of the most well-known neighborhoods in the D.C. metro area, is recognized for its diverse eateries, incredible shopping, and popular hangouts.

Relocating to Washington, DC?
When you're ready to begin the process of searching for a place to live in or near Washington, DC, be sure to reach out to one of the trusted local agents at
The Synergy Group
for expert guidance. Our experience in the area gives us a unique perspective on DC, allowing us to match the right neighborhood to each buyer.
Get in touch
today to start the conversation.